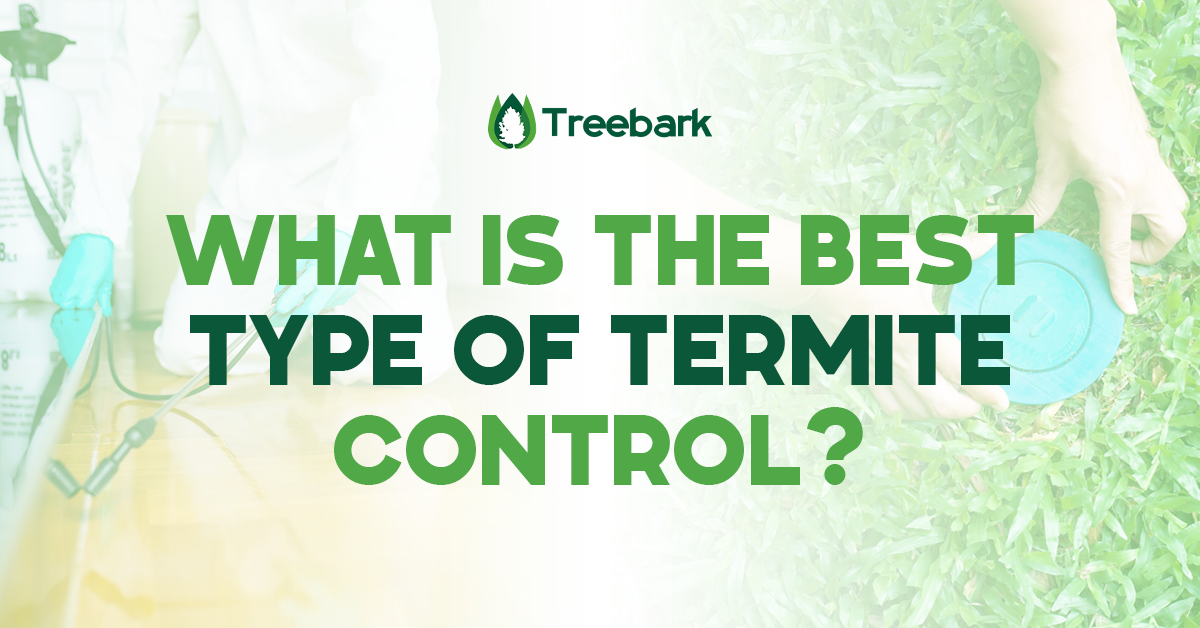 Many homeowners are suffering from termite infestation. Thus for them, it is imperative to find the best type of termite control. After all, these elusive pests feed primarily on wood. Coincidentally, our homes are partly or mostly made of it. If left alone, a colony of termites can quickly lead to huge damages. Furthermore, these pests can easily level a house if you do nothing.
Seeing termite damage signs would cause any homeowner worries. First, termites cause a lot of structural damage. Second, termite damage leads to costly repairs. According to the U.S. Department of Agriculture (USDA), property owners spend billions for termite damages. In fact, the annual cost is estimated to be between $1 billion to $7 billion.
Considering the risks involved it's important to control these pests immediately. So, what is the best type of termite control to curb the infestation? It depends on your needs! After all, there are many different types of termite control methods. You can choose from any of them.
Chemical or Non-Chemical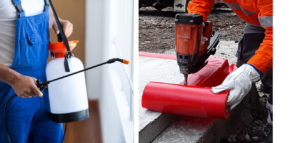 All termite control methods are either chemical or non-chemical. As the word suggests, chemical methods involve the use of chemical agents to treat termite infestations. Treatment methods include a wide variety of chemicals. This includes termiticide, chemical foams, and other synthetic agents use for termite control.
If you don't want to handle chemicals, then non-chemical methods are the best type of termite control for you. This method includes the use of physical barriers and other construction methods that deter termites. Biological control methods and heat treatments are also considered non-chemical.
Soil Treatment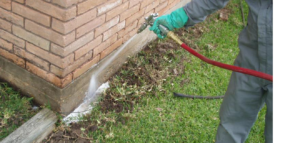 Soil treatment is the best type of termite control for highly damaging subterranean termites. It's because subterranean termites are hard to detect. They are difficult to find because they live underground. They only build tunnels towards their food source. This treatment works by treating the soil and the foundation of your house with termiticide. Treating the solid will effectively kill termites hiding beneath the soil. At the same time, it helps prevent future subterranean termite infestation.
Wood Treatment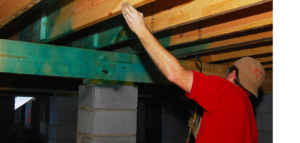 Wood treatment is another common method to control termites. This treatment method uses a variety of termite control products designed to treat wood. With this method, it is easy to kill any termites living within the wood. At the same time, it prevents future colonies. Wood treatment methods vary. Professional pest control experts may use surface sprays, injected sprays, and chemical foams. There's also Borate treated wood which is often used for home construction.
Termite Baits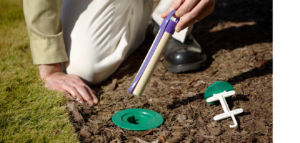 The best type of termite control if you want to avoid messy sprays is using termite bait systems. It is an effective way to destroy termite colonies. Moreover, it is a subtler method to treat your home.  A professional termite exterminator will install several bait stations around your house. Usually, this follows a set frequency or schedule. This is crucial to make sure your home is protected from any termite infestation.
These are the various ways in how to control termite infestations. However, the best type of termite control would always depend on your current needs. To make sure that you find the right solution, contact a professional pest control service. Schedule a home inspection to find the right termite treatment option for you.