Treebark Termite and Pest Control Lake Forest
A termite infestation in Lake Forest usually begins with the trees and woody areas surrounding homes. While making for beautiful landscape, the trees and forest areas are breeding grounds for both types of termites. Often you will see infestations of Drywood termites attacking the trees and fencing surrounding your home. Subterranean termites are usually found attacking the roots of these trees surrounding your home. Getting your home inspected annually in Lake Forest is important due to these conditions. The termite cannot distinguish between your home and these wooded areas they are simply looking for a meal. If you allow the termites to go undiscovered for a few years, a tremendous amount of wood damage can take place. Often homeowner's find. The wood replacement cost is much more expensive than the termite treatment cost. I have been told more than once I wish I would've done this sooner in regards to the termite treatment. With the cost of wood in lumber increasing every year and the damage caused by the termites increasing every year the cost is staggering. If the last time your home was inspected for termites is beyond your recall, or you simply don't remember it ever being, inspected chances are you're in need. Here's a Helpful Termite Inspection Guide
Treebark Termite and Pest Control Lake Forest
24841 Paseo Vendaval, Lake-forest, California - 92630 United States
(949) 298-7348
Schedule Free Inspection
Caitlin Goethe
05:13 22 Jun 19
I have used Treebark termite and Pest Control Lake Forest before. The technicians of this company always does what they says they will do. The prices quoted are reasonable, and also offers the lowest cost way to solve the problem.
Nicholas Mackay
07:09 29 May 19
Team members of this company were very excellent and quick in making my home completely free from infestation. I am extremely cheerful with their work. Keep it up guys!! for the wonderful pest control services.
Milla Radford
07:25 03 May 19
Want to bait for the best solution of pests. Then there is no better option than Tree Bark pest control. I am totally satisfied with their fine services which makes them highly recommended in the market.
Michael Powell
10:00 19 Apr 19
5 stars! I must say it was an effortless experience dealing with this company. From booking an appointment to the end results everything was just top-notch. We are extremely overwhelmed by their work, and would definitely recommend Treebark Termite and Pest Control Lake Forest to all my friends and relatives. Thank you.
Extraordinary services and Affordable pricing !! Super happy with the pest control services of this company.
Sabrina Hemmings
09:55 15 Apr 19
5 stars all the way !! I must say, it was an effortless and seamless experience dealing with Treebark Termite and Pest Control Lake Forest. From booking an appointment to the pest control work done by them at our house everything was just perfect. Thumbs up !!
matthew Moody
06:23 10 Apr 19
I only want to say one thing about this company, they have always delivered what they have promised. I am their loyal customer from a very long time and highly recommend others also to try their services.
Amber Stead
07:04 08 Apr 19
Full marks to the Treebark termite and pest control service. It's easy to get an appointment and their technicians are always punctual. Thanks to them I don't have any creepy crawlers left in my home.
Service was excellent. I'm now feeling free of cockroaches and mosquitoes at my home. Thank you for the service.
Katherine Stewart
07:08 19 Feb 19
Great services and Affordable pricing!! Thank so much guys, your pest control treatment is really effective.
Sharon Holly
08:20 28 Jan 19
I am pretty satisfied with their pest control. Hope to call them again in future.
Susan D. Solis
10:15 22 Jan 19
I had a nest carpenter ants in my home. After a request to the Treebark, they did solve my problems in a single visit only. Thank you for your best efforts Tree bark!
Allison Carter
11:19 11 Jan 19
If I would define the performance of Treebark guys in one word. That would be "awesome". They have even eradicated the hidden bugs and termites from my home about which I didn't know anything. Thank you guys!!
Sherrill Shelby
08:13 02 Jan 19
I am a very happy and satisfied customer !! 5 stars.
Madison Barnes
09:28 29 Dec 18
My best friend told me about this company and I decided to give them a shot. My house backyard was really affected by the termites and I do wanted a permanent solution for it. The treebark techs listened to my queries and my instructions and worked accordingly. The whole process took 2 hours and I must say i was really happy to see the job which they had done. Now i am living happily and I have faced zero issues till now.
Next Reviews
What Type of Termite is It?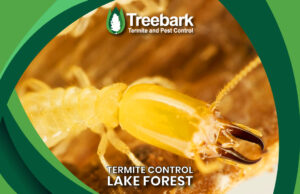 Deciding when to have a termite inspection is a lot like deciding when to go to the doctor. Often people wait until it's too late and they already see signs of serious problems. This is a sure-fire way to end up with a massive project on your hands. Call today for a free termite inspection. Our licensed inspectors will provide you a no-obligation estimate for termite control as well as termite damage wood replacement. Termite Control in Lake Forest doesn't have to be hard to identify! Call a pro.
How Does Treebark Work?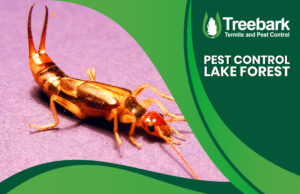 Treebark consists of the Ryania Speciosa enzyme Chronlatiliphle which is a safe to humans and pets product that absolutely ravishs termite and pests.
Schedule Free Inspection
Needing a Pest Control Service in Lake Forest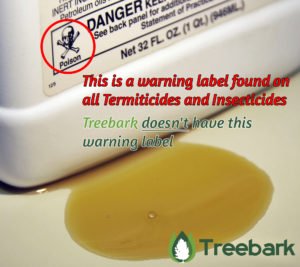 We are a Professional Exterminator in Lake Forest

Schedule Free Inspection