Treebark Termite and Pest Control Lake Forest
A termite infestation in Lake Forest usually begins with the trees and woody areas surrounding homes. While making for beautiful landscape, the trees and forest areas are breeding grounds for both types of termites. Often you will see infestations of Drywood termites attacking the trees and fencing surrounding your home. Subterranean termites are usually found attacking the roots of these trees surrounding your home. Getting your home inspected annually in Lake Forest is important due to these conditions. The termite cannot distinguish between your home and these wooded areas they are simply looking for a meal. If you allow the termites to go undiscovered for a few years, a tremendous amount of wood damage can take place. Often homeowner's find. The wood replacement cost is much more expensive than the termite treatment cost. I have been told more than once I wish I would've done this sooner in regards to the termite treatment. With the cost of wood in lumber increasing every year and the damage caused by the termites increasing every year the cost is staggering. If the last time your home was inspected for termites is beyond your recall, or you simply don't remember it ever being, inspected chances are you're in need. Here's a Helpful Termite Inspection Guide
Treebark Termite and Pest Control Lake Forest
24841 Paseo Vendaval, Lake-forest, California - 92630 United States
(949) 298-7348
Schedule Free Inspection
Alexander Wright
08:37 20 Mar 21
Thankyou treebark for saving us from the unbearable rats and roach infestation.
Paige Schreiber
07:51 03 Mar 21
Pleased with the service of this company. Kept me well informed about the process they were doing. I admire their professionalism.
Garnett Benitez
08:13 24 Feb 21
One of the best pest control service providers in town. Recommended!
Niamh Dean
07:59 18 Feb 21
TreeBark is very attentive while providing pest control services to its services. I am very much grateful to avail of services from them. Excellent services!!!
Deirdre Hunter
07:42 15 Feb 21
Would highly recommend this company to anyone who wants pest control services at reasonable costs. Will keep using Treebark.
Virginia Ross
09:40 13 Feb 21
The Treebark team could help me escape from horrible termite infestation. Can't thank them enough.
Nathan Marshall
07:46 09 Feb 21
I guess Treebark is the only pest control company in our town that doesn't raise charges frequently. Thanks to their excellent management.
Jennifer Kerr
08:07 06 Feb 21
I don't mind waiting a day or two (in case of busyness) for the Treebark team because I trust them. I recently had fine cockroach removal treatment done at home. It' all nice.
Estella Bridges
07:56 28 Jan 21
Great work Treebark team... Couldn't find a single point to complain about. I am happy with the pest control services done at my house.
Luce Thibault
07:16 27 Jan 21
I was really not expecting such a fine pest control service. Thank you, team.
Ebony Rigby
08:32 25 Jan 21
Their services are commendable. The TreeBark team always arrives on time. Completes the work quickly and also at a reasonable rate. Excellent team!!!!!
Adam Cheel
08:24 19 Jan 21
I saw a lot of cockroaches hiding near the basement area. Instead of using some nonsense DIYs, I called Treebark guys and they destroyed the entire cockroaches within an hour.
Stanley Rojas
07:47 16 Jan 21
Thank you, Treebark. Your efforts and hard work are highly appreciated!
Donnie Stumpf
07:13 15 Jan 21
Once again a job well done. It was the 2nd time that I called them to check on my problem. This was my kids' house and since we already know whos the best. We immediately called treebark. They discord a nest on the attic and came out later and sprayed the nest. Thank you!
Michael Lewis
07:51 12 Jan 21
5 stars for their fine customer service. They responded to my request within 10 minutes and sent the team the very next day. Impressive.
Next Reviews
What Type of Termite is It?
Deciding when to have a termite inspection is a lot like deciding when to go to the doctor. Often people wait until it's too late and they already see signs of serious problems. This is a sure-fire way to end up with a massive project on your hands. Call today for a free termite inspection. Our licensed inspectors will provide you a no-obligation estimate for termite control as well as termite damage wood replacement. Termite Control in Lake Forest doesn't have to be hard to identify! Call a pro.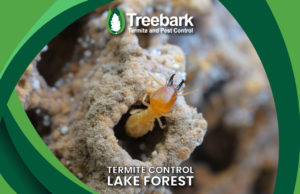 How Does Treebark Work?
Treebark consists of the Ryania Speciosa enzyme Chronlatiliphle which is a safe to humans and pets product that absolutely ravishs termite and pests.
Schedule Free Inspection
Needing a Pest Control Service in Lake Forest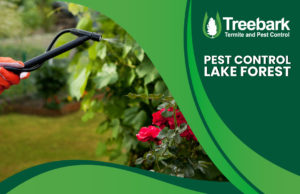 We are a Professional Exterminator in Lake Forest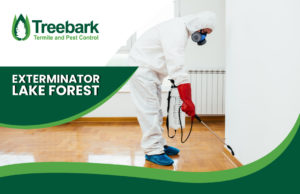 Schedule Free Inspection