Termite and Pest Control Lakewood Ca
Schedule Free Inspection
Why Treebark Termite and Pest Control?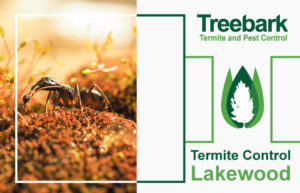 Naturally Derived Compound Chlorantraniliprole Based on the Organic Insecticide Ryania Speciosa's mode of action.
Mimics Mother Nature's Way of Controlling Pests by attacking Ryodine Receptors of Insects, Just like when the tree senses it's under attack it produces compounds of insecticide.
Controls the Termites within Hours, Not Days like Traditional Fumigation or Local Treatments
Stops Termites From Feeding – Wood Damage Stops Within Hours. The Chloranthripole clone of the Ryania Tree Compounds Destroys The Mandible of the Termites Preventing Feeding.
Free Organic Pest Control Service included with Treebark Final System Install. That's right not only do we provide Naturally Derived Termite Control we specialize in Organic Pest Control Services.
Reduced Risk Pesticide – First in Nation for this Program – NO SIGNAL WORD. That means there's less risk towards humans and pets. Less than everything else on the market. This Indian Lady Downed a bottle of Undiluted chlorantraniliprole and was fine I don't recommend you drinking pesticides but it is interesting to know that someone has drunk an entire bottle of concentrate without suffering fatal consequences considering we use 1/2 the bottle and mix it with 25 gallons of water.
Fumigation Gas can get trapped and in unfortunate cases results in Accidently Killing People. That's a Pretty Harsh Worst Case Example, Here's another about a boy in denver. The worst-case with Treebark Final Service is I Miss Something and Have to Come Back.
People don't talk about how often Fumigation's Fail, (*8519.5 (b) Failed Fumigations). When it happens, they "redo" the entire process over for free. How Fun. I estimate 1 in 10 Fumigations Fail. That's Been My Experience. Sue Me.
My Technicians are Live Scanned (Finger Printed), Drug Screened, Licensed, Bonded and Insured. Fumigation tarp guys are not required to submit to any of these things and there are reports of burglaries because of it. Yes, you might trust the field representative you're speaking with but do you trust the tarp guys who show up to actually do the work? Remember, their fumigation tarp guys are going to be inside your home, opening your cabinets and drawers.
Located in Los Angeles, California, the city of Lakewood had 80,048 residents when the 2010 census was taken. Long Beach borders its west and south sides, Bellflower lies to the north, Cerritos lies on the northeast, Cypress is to the east, and Hawaiian Gardens is to the southeast. The biggest road passing through the town is the San Gabriel River Freeway (also called I 605). It runs through the east side of the city.
History of Lakewood
Lakewood is often referred to as an instant city due to its recent and sudden origins. In 1950 it boasted lima bean fields, but by 1960 it had been transformed into a city that was well-developed already. This makes it a model example of the post-Second World War American suburb.
The city turns out to be a master-planned community that arose following World War II. The developers who changed the Southern California map forever were Louis Boyar, Ben Weignart, and Mark Taper. They started the developer's plan at the end of 1949 and completed it in 1953 in a rapid succession that encouraged the building of mass-produced housing which reached its hey-day in the 1950s.
This allowed for Second World War vets to obtain new home loans without having to make a down payment. They received a 30-year mortgage for what was at the time a mere four percent interest rate. The opening sales' day on March 24th of 1950 saw around 30,000 individuals in line to tour the street of seven model homes. Through the conclusion of April, over 200,000 different people had come into the Lakewood Park sales office. Over 1,000 individual families had bought houses at an average of 30 homes sold per day. One day the development saw 107 houses sell in only an hour. Monthly payments were only from $44 to $56, which covered principal, insurance, and interest.
The construction of Lakewood shattered all-time records. In under three years time, empty fields transformed into 17,500 homes. Every seven and a half minutes, the development finished a new house. They built from 40 to 60 different homes each day, completing a new record amount for a single day with 110 built from sunup to sundown.
The developers carefully planned the major boulevards in town. There are frontage roads on both sides throughout the residential districts. Frontage roads access the main road off of periodically spaced collector streets. It was hailed as a breakthrough compromise from typical urban grids and winding drives with cul-de-sacs by planners of the time.
While unincorporated, Lakewood rapidly expanded into a development of over 70,000 individuals. This caused a substantial growth in needs for services. The city faced three choices in 1953. They could become annexed by Long Beach, stay unincorporated and use county services, or actually incorporate as their own city and continue to utilize county services with a contract. Residents opted to become their own city. They set a new record at the time as the biggest community in America to do so. Lakewood became the first such city in Los Angeles County to incorporate dating back to 1939.
The city has received nods for being a California pioneer in providing services. They continue to contract out the majority of their municipal services through Los Angeles County primarily, as well as to private companies and other public agencies. Lakewood became the first such city in the country to contract out all of its various municipal services upon incorporation, earning it the distinction of "first contract city in America." A number of other suburbs of Los Angeles have subsequently used this "Lakewood Plan," including Bellflower, Cerritos, Diamond Bar, and Walnut. Around half of all Los Angeles County cities now contract out their law enforcement services via the County's Sheriff Department.
In 1953, a man named Harold Butler opened Danny's Donuts, that became renamed as Denny's Restaurant in 1959. It remains the home of the original Denny's location in America.
Geography of Lakewood
The U.S. Census Bureau determined that Lakewood possesses a total area encompassing 9.5 square miles (or 25 kilometers squared). 9.4 square miles of this is physical land while .1 square miles is covered by water.
Demographics of Lakewood Exterminators
The population of Lakewood for 2017 was 80,967 inhabitants. This was up 1.1 percent from 2010's 80,048 total. The density of the population as measured in the last census in 2010 was 8,456.4 inhabitants for each square mile. Lakewood's racial composition proved to be 56 percent white (44,820), 8.7 percent African American (6,973), 16.4 percent Asian (13,115 total comprised of the largest group 8.1 percent Filipino), .9 percent Pacific Islander (744), .7 percent Native American (564), and 11.6 percent from other races (9,249) while the balance 5.7 percent (4,583) were mixed racially. Of particular size was the Latino community, which alone comprised 30.1 percent of the population (24,101). Fully 24.1 percent of the total residents were Mexican or of Mexican descent.
This last census determined that 99.9 percent of the inhabitants resided in households (79,939) while the balance .1 percent (109) were housed in non institutional group quarters. The city had 26,543 households. Of these, 40.1 percent (10,649)counted children under 18 living at home, while 55.4 percent (14,711) were married couples dwelling together, 15 percent (3,975) were made up of female heads of household living alone, and 6.4 percent (1,696) were male heads of household living without a wife. Another 4.8 percent (1,262) were couples living together not married.
In Lakewood, 17.8 percent of households (4,719) were individuals and 7.4 percent (1,965) were elderly of 65 years or older living alone. An average household counted 3.01 people. Fully 20,383 families (amounting to 76.8 percent of all households) lived in the city. The average sized family proved to be 3.41 people.
The population aged demographics counted a wide spread. Fully 24.3 percent (19,476) were not yet 18 years old, while 9.5 percent (7,593) hailed in the 18 to 24 years age bracket, 27.6 percent (22,117) were from 25 to 44, 27.2 percent (21,776) were aged 45 to 64, and 11.4 percent (9,086) were elderly at 65 years or more. The city's median age amounted to 37.5 years old. More females than males lived here, with 94.3 males for each 100 females. In the aged 18 and older bracket, 90.8 males resided in Lakewood for each 100 females.
Housing was split according to 27,470 units in a typical density of 2,902 homes per square mile. Of these, 72.1 percent (19,131) were owned and occupied while 27.9 percent (7,412) were renter occupied. Homeowner vacancy was at a 1.1 percent rate, while rental vacancy rates were 5.7 percent. Around 71.9 percent of residents (57,591) occupied owned housing while 27.9 percent (22,348) dwelt in rental housing.
The median household income for Lakewood from years 2009 to 2013 proved to be $77,786. Fully 8.1 percent of the area inhabitants lived under the federally set poverty line.
Economy of Lakewood
Lakewood 's biggest claim to fame economy-wise is having the original Denny's Restaurant in America. It has a shopping mall called Lakewood Center which opened its doors back in 1951.
The city's largest employers today are as follows: Long Beach Unified School District, Lakewood Regional Medical Center, the City of Lakewood, Los Angeles Country Department of Children and Family Services, Bellflower Unified School District, Walmart, Los Angeles County Sheriff's Department, ABC Unified School District, The Home Depot, and Albertson's.
Arts and Culture in Lakewood
The city's arts and culture scene is more limited than in many comparably sized cities. It has the Lakewood Drive in movie theater since 1981 and two libraries that are a part of the Los Angeles County public library system.
Lakewood Government
The city is run by a five person city council. This council appoints a mayor each year from one of its members. The council also appoints its city manager and city attorney.