Termite and Pest Control San Dimas
Searching for the best pest control near me in San Dimas requires that you have searched through all your options, all the things that might be going on in your home, and the price that you are willing to pay. You are searching for termite control near me, pest control services for the house, and other pest removal options that might be needed. You can make many good choices for your home and family once you have research the best termite companies near me. We are here to help you, and we are nearby so that we can give you quick service.
Treebark Termite and Pest Control San Dimas
345 W 3rd St, San Dimas, California - 91773 United States
(909) 359-2144
Schedule Free Inspection
1. What Do We Offer?
Pest control near me is offered through our experienced and certified technicians. We can show you how we would provide you with the best possible options, and we will explain how easy it is to manage most of the things that are going on in the house. We do all of the following things when we arrive at your house:
Our technicians complete a full inspection of the house to ascertain what our best options are concerning the treatment you need
We report any damage that might have occurred.
We show you how we can handle your pest problems.
You are given a quote for the services that are needed.
We set up follow-up appointments if you need us to return in the future.
The first inspection is simply a time for us to get to know your home. We might find that you have termite damage or you might have termites who are just now coming into the home. We can plan out what your treatment will be, and we can work with you on times when we can come into the home to give you the care that is required.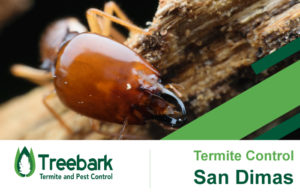 2. Indoor Termite Care
We will spray for termites inside the house in places that are safe for you, your kids, and pets. We make sure that we have covered all the areas that are most susceptible to termite damage, and we will let you know what your options are if you seem to have termites in the house already. We also make sure that we can give you an idea of how long it will take to remove termites from your home. We are constantly checking on our customers when they have termites, and we will not pronounce the house safe until we are sure the termite colonies are gone.
3. Outside Termite Stations
We can set up outside termite stations for your home if you would like to stop the termites before they ever make it into the house. These termite stations are installed and maintained by members of our staff. We will make sure that you have bee given an idea of how the stations work, where they are located, and what they can do for you. In fact, we can show you how many termites they have captured when we come to check them.
However, the idea behind these stations is to kill the termites when they bring the poison back to the colony. If we have done this correctly, you will not need to worry about termites returning. We keep the bait stations going all year, and we only charge a yearly fee for the work that we do. This makes the service much more affordable, and we will work with you if you have more than one property that you need to treat. We also do rental houses that we know you do not visit all the time. We want your guests to be comfortable, and we will make sure the bait stations are checked even if you are not there.
4. How Long Do The Termite Services Last?
We set you up for yearly service just like any of the best termite companies near me would do. We come through to check on these stations throughout the year, and we make sure that you are given updates on these stations. We also make sure to recharge the stations once a year so that they can be as effective as possible. This is the time when you might want to step in to ask if we can give you a different contract, add more stations, or change the service plan.
5. What Other Services Do We Offer?
Other services that we offer nearby the San Dimas area include:
Mouse trapping and abatement
Rat trapping and abatement
We are here to help you when you have pests coming into the house that are hard for you to catch on your own. Some people might put out a couple traps on their own because they think that they can solve this problem on their own. However, we would much rather set up a series of traps in your home, get the home set up to eliminate the pests, and close up the house as tight as we can. When we are doing this, we can give you the mouse or rat traps you need. We can use squirrel traps if you have squirrels that might have gotten into your attic or crawl space, and we will check on these traps often.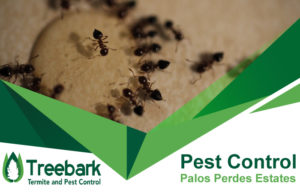 6. How Much Do We Charge?
We keep our pest control San Dimas prices as low as possible, and we quite everything upfront before we start the work. We do not want to do any work on your home unless you are comfortable. We offer payment plans and financing for customers. Plus, we will let you know if we have any specials or coupons coming out at that time. We are here to save you as much money as possible, and we want to show you how easy it can be to get the house back to normal. We know that many people have issues with their pest control services because they do not have the money. We help you find a way to get the services you need.
7. Professional And Certified Staff
We have a certified and professional staff who will help you make sure that you get the best care. We have people who can come to you right now to show you what your best options are for caring for the home, and we can even help you get ready for the summer season if you rent your home in San Dimas. The idea behind our service is to save you as much money as time as possible. We also want to make sure that you are given professional care when you invite your staff into the house. We are courteous, we leave everything the way we found it, and we answer all your questions. If you are looking for Pest Control San Dimas please think about Treebark Termite and Pest Control.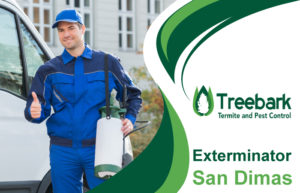 8. Why Is Termite Service So Important?
The termite control near me that you get is very important for your home and family because you need something that will protect the space, keep the unit in good condition, and give you the peace of mind that you need. Most people never think that they will get termites, but they need to be aware of the fact that termites could come through at any time. You need to have bait stations around the home that will protect you, and you should have traps or spray inside the house that will give you an added layer of protection.
We know that termite service might seem to expensive right now, but we will let you know what your best options are so that you can get some sort of termite protection. We will let you know how we can service your home in a simpler way, and we can even let you know if people in your area have had problems with their homes. The termite population will move on to another home if yours is protected, but people around you might have pushed termites towards your house because they already have bait stations. We want to make sure that you are not the next neighbor to have problems with termites in the house.
9. Contact Us Today Using The Calendar Below
We are here to help you get the best possible pest control San Dimas services, and we will let you know what your best options are when you are trying to save money while getting the service you need. We can show you what your options are when you need to get several pest control services at once, and we can set you up with a simple service plan. We make this as simple as possible, and you will never need to worry about losing money on your house because of termite damage. We move quickly to solve your problem, and we can handle all the other pest issues that you might have had. We are here to answer your call during business hours, and we will respond to all emails quickly. We want you to know that you have a partner in pest control around your home.
Schedule Free Inspection