Call 714-406-4919 Now For a Free In Home Estimate and Inspection ***CORPORATE BUILDING*** WALK IN'S WELCOME
Treebark Termite and Pest Control – Orange County

$$
Treebark Termite and Pest Control Orange County
Termite Control in Orange County,Ca
Anaheim is the largest city in Orange County. The density of its population along with the construction style of the homes make termite control in Anaheim a requirement. Annual termite inspections are going to important in protecting your home from Termite Damage. Anaheim residents are not covered for Termites and their damage by Insurance Policies making treatment and prevention a must. With Termites being seasonal pests, being able to identify which type of termite you are seeing is critical.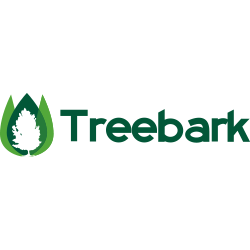 Types of Termites in Anaheim
Drywood Termites
End of Spring Beginning of Summer (July) Drywood Termites begin removing their droppings from the galleries they have created within the wood. Pellet production of the colony stays consistent through this time but is more noticeable by the homeowner. Every pellet pushed out by the termite colony is a portion of your wood just digested and eaten by a termite. The termites are pushing the little droppings out of the colony to empty the galleries for the reproductive alates (swarmers) to pack within. Swarmers are the winged termites that exit the colony end of summer/beginning of fall (September/October). These flying termites exit the colony to enter into new pieces of wood and create their colony as queens/kings.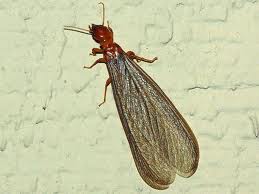 Subterranean Termites
Exiting Winter (March/April) while it is still raining Subterranean Termites swarm. These winged termites exit the colony en mass in hopes of finding suitable wet soil/ground to burrow. Subterranean Termites never see the light of day except for the swarming day. The Queen, King and all of the workers are underground. Subterranean Termites build mud tunnels through foundation cracks in the slab of your home to reach the wall studs made of wood. These hidden destroyers consume large quantities of your home without your knowledge. Often they are only discovered when a mature colony has produced a swarm indoors.
Anaheim Termite Treatments
Fumigations by Tenting
Fumigation is a process designed to control Drywood Termite infestations. The large heavy tarps are placed over your home and then gas is injected. This process is expensive, normally costing between $1500-$3000 Dollars depending on the size of the home. Drawbacks include broken tiles, plant damage, moving out of your home for three days and bagging up your food/medicine. This particular treatment does not remove or eliminate Subterranean Termite Colonies requiring an additional charge for control.
Treebark Final
The Treebark Termite and Pest Control System labeled as "Final" is a comprehensive approach to termite and pest control. Not only does the system use materials that are naturally derived for your family and pets but controls all insects including general pest and termites (both types!). What you have in the Treebark Final system is several services under one treatment approach using the most naturally derived material in the industry. If you were to add up the costs of each service, Treebark Final covers by a competitor the savings of the final system would be several thousand dollars. There is no better solution for your homes termite and pest control needs. I Know I like Pest Control Near Me so call Treebark Termite and Pest Control Orange County
Overall Rating /
103

Total 1st-Party Reviews
Treebark Termite and Pest Control
Powered by GatherUp
Call 714-406-4919 Now For a Free In Home Estimate and Inspection
Thanks for reading my thoughts,
Aaron C