Pest Control Long Beach
There are all kinds of pests that seemingly invade Long Beach. We get alot of the usual crickets, ants, spiders, etc. Long Beach oddly has Box Elder Bugs. These bugs are ugly and look scary. They are harmless. They smell though. A lot of them in one area will produce a nasty musky smell. It's important to have someone from Long Beach who knows Long Beach address your pest issues. Call Us today and we will send out the guy who lives in your neighborhood.
Treebark Termite and Pest Control Long Beach
2112 Zandia Ave, Long Beach, California - 90815 United States.
(562) 247-3301
Schedule Free Inspection
Pest Control Companies in Long Beach
Competition is everywhere in the pest control services industry. Companies are forced to compete on price, margin, and materials. It's extremely important to do your research on the pest control companies you are deciding to hire. We have to be licensed, bonded and insured. This means peace of mind for the homeowners who can't afford to have "Anything else go wrong". Making sure your pest control company is covered so you don't have to be is valuable.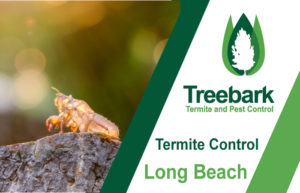 Pest Control Services Ratings
There are many ratings sites that allow consumers to leave reviews on their preferred vendors and businesses they frequent. This is great news for local pest control services who need the ratings and reviews to attract customers. Local businesses thrive on referrals and reviews have to be looked at like referrals. The more ratings you receive the more business you are likely to receive from the ratings sites and other search engines. We love reviews and encourage our customers to use Gmail and Google for reviews as they are the best.
Local Pest Control Long Beach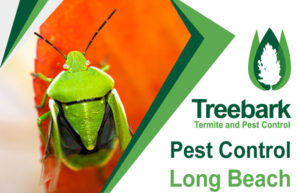 Local pest control means knowing Long Beach's weather. Knowing What "Normal" bugs we have here outside are. Knowing which insecticide handles which pest while preventing future infestations from accruing immunity. The right pest control technician will know to cycle his product line to prevent any resistances from building towards a manufacture or active ingredient.
Termite Control Near Me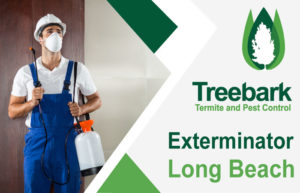 If you are looking for termite control companies near you please look at us. We are a local termite and pest control company who specializes in naturally derived termite control services. We perform termite inspections for free. After the inspection we leave a brochure and written estimate. The closest termite company to me means alot, especially when termites are flying inside the house. Long Beach is notorious for drywood termite infestation and having a local company is important.