RESIDENTIAL TERMITE CONTROL
Treebark provides termite control services and is the name you can trust and deal with any kind of termite problems within your area.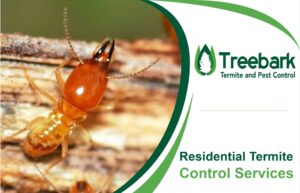 We recommend our Treebark Final termite and pest control service which is fast and effective and offers the highest level of protection from termites for your family, friends, and pets. We work hard to service every client's needs effectively to protect one of their most important investments, their homes. If our solution isn't a fit, we will tell you. Our process isn't for everyone. We know that.
With Treebark Final Termite Control Services, client's homes will be treated and monitored by one of our highly trained technicians for maximum effectiveness. This monitoring is over the course of years, with visits as frequent as monthly depending on the needs of the home. Call us today for a free Termite inspection for your home. Our licensed, bonded, and insured inspectors will thoroughly inspect and estimate your home. The inspector will leave you with a written estimate and brochure explaining our system of termite control.
RESIDENTIAL PEST CONTROL
Pest Management Services for Your Home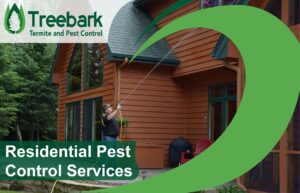 No matter what kind of home you're in, we have a solution for you. Find out what you can expect from your Treebark service by calling today.
When you choose Treebark Pest Control Services, you choose a program that addresses your homes specific needs. We'll start with a comprehensive, on-site inspection and deliver scientifically based, customized solutions that help provide unparalleled results to meet your exact needs. No one does Organic IPM like us, and if we need to we will bring in the harsher stuff we have access to.
Exterminator Services
Rats and mice are very difficult to control. Homeowners make things worse by alerting the rodents that they are attempting to control them. Once Rats and Mice get the scent, they immediately become aware of what we are doing. This is going to sound really gross, but we use traps that have caught hundreds of rats with. Our traps don't smell like greasy human hands of death. The rat traps smell like rats making them comfortable. We have been doing this a long time and know what we are doing. Call us for a free estimate. We will come and inspect the house. From there we will leave an estimate and brochure. We guarantee our rodent control work longer than the standard industry. We know that these rodents are problematic and smart.