TERMITE CONTROL
If you're concerned about termites, schedule your free inspection today. We'll customize a plan to take care of your problem.
FREE INSPECTION – We'll start by looking for signs of termites and potential access points.
PROTECT – If termites are found, we'll treat your home. If not, we'll protect against future infestations.
GUARANTEE – Qualifying properties are backed by our ultimate protection guarantee. The strongest guarantee in the business.
Schedule Free Inspection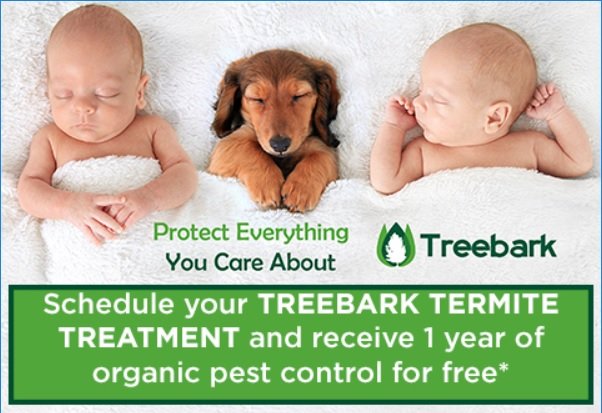 Ask for Guarantee
A good termite control company will have in place a guarantee, which might be up to a year. A guarantee is a sign that the company knows what they're doing when it comes to pest control and also shows that the company is reputable. You will want to make sure that you understand the terms and conditions of the guarantee.
With so many businesses, big and small, embracing online presences nowadays, there has never been a better time to review a service or product. Check out the customer reviews of your potential termite control firm. This can be as simple as using a business directory like Yelp or merely entering the business name into Google and adding keywords like "complaints" or "reviews" and you're good to go. You will be able to determine the reputation of the pest control company in no time without leaving the comfort of your room.
Ask for Plan of Work
There are many termite control procedures out there. While many termite control companies can use different methods to solve your termite problem, some specialize in one or two methods.
Before contracting any pest control business ask for their plan of work. This should be a written document and should include treatment procedures, chemical and insecticide labels, bait placement, among other things.
Compare Services

To make sure you're getting the best offer, ask for proposals from 3 to 4 companies. The advantage of doing this is that it will allow you to compare services, charges and modes of operation.
"The inspection was very thorough and the representative very patient with our questions. The technician was on time and knew exactly what he was doing without instruction or me having to tell him what the inspector said."
My wife and I decided on the Treebark System because it solved our problems with termites and insects without using poisons that were unsafe to be around. We were able to be around the technician working and the TreeBark with…
Ask around
One way to get a good termite control company is to ask among family and friends. Termite infestation is a common problem. A relative or friend of yours might have passed through an attack and would be in a perfect position to recommend one or two services to you.
You will still need to ask relevant questions bordering on fees and treatment procedures. This is important since infestation can take different forms. Your termite problem can be bigger which may make the information given to you not enough.
SAVE $100 On Termite Treatments