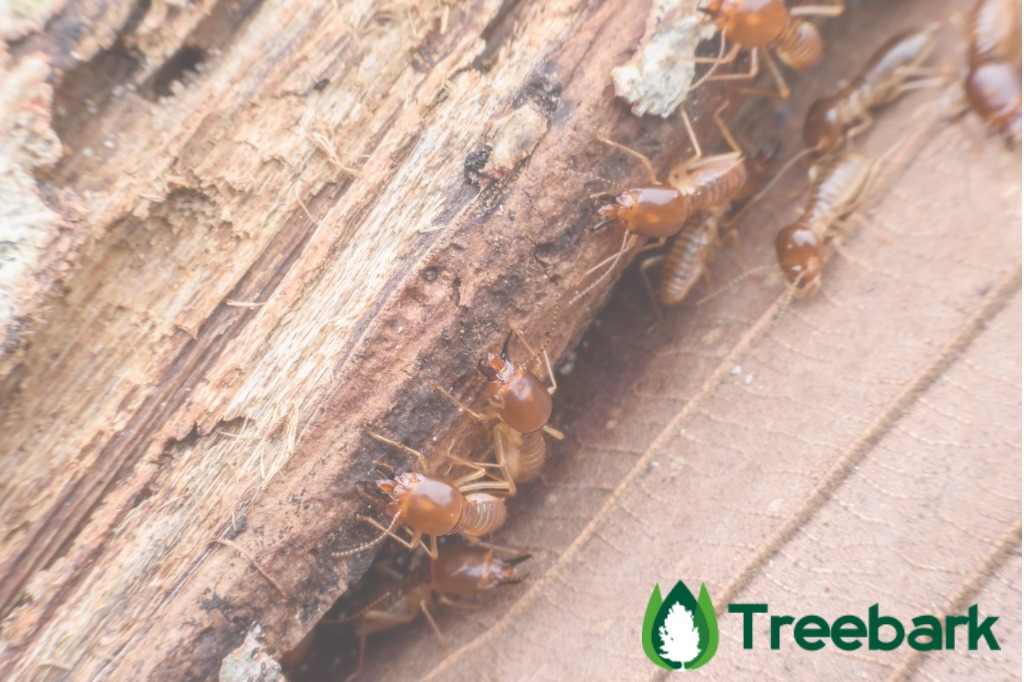 Effective Wood Treatment against Termites.
If you have a ten-year old house and think that its wood structure is fine and firm, think again. There might be pests feasting on your house and slightly damaging your house. If you notice small holes in the wooden constructions or walls of your house or hear the empty sound of tapping on your wall, which wasn't there before, you might need to consider a wood treatment against termites.
The Danger of Termite Infestation
Termites are among the most common destroyers of the wood structure of a house, and if you know that your property has been attacked by these tiny creatures, this can be a dangerous and serious situation that requires immediate solution. One of the trickiest things about termites is that they can be your invisible enemy, silently attacking your home. They can start from the foundation and attack the insides of the house.
If you ever found these uninvited guests in your home, it is best to seek professional help from trained experts who are skilled in getting rid of these pests. For those who want to know the secret to mitigating the problem, here are some valuable treatments against termites.
The Natural Wood Treatment against Termites
If you don't want to use any chemicals or pesticides when trying to get rid of termites, not only in your building but on other wooden furniture you have at home, there are some natural methods you can implement. This includes the following:
Freezing Treatment –

termites abhor cold temperature, so if you have a larger freezer, take your termite-infested furniture into it. Take note that this method can also be used for furniture and not on other large things. These pests will die in two to three days. I don't recommend it

Heat Treatment –

take the infected wood out to warm up in the sun. Termites don't also like the heat and outdoor light can kill them. I don't recommend it

Use Orange Oil –

this is an effective method if you want to control termites. This agent is also naturally derived for indoor plants and pets. It can eliminate termites and prevent further attacks on your wood in the future. I don't recommend it
The Chemical Method
This is another valuable wood treatment against termites. If you can't manage to treat these pests at home using the traditional or natural methods, use the right chemicals available at the store. Many people who are dealing with termite infestation have turned to the use of chemicals to mitigate the problem. For a more effective technique, you can combine this with the traditional method.
There are many different chemicals you can today that can help get rid of termites. If you are uncertain and don't know where to start, it is recommended that you seek help from professionals.
Contact the Experts for Help
When looking for the best wood treatment against termites, the skilled and trained experts can help. There are many pest control companies you can contact for help. Each uses innovative tools and integrates the best strategies to control or kill termites. They know what works and what doesn't when it comes to getting rid of these pests.
Pest control experts conduct a thorough termite inspection, which is essential to determine whether you have termite infestation or not, the location of the infestation and how well-established such infestation has been. It is performed by a licensed expert, and can suggest the best treatments that are extremely necessary.
After the inspection, they will explain the situation and the possible solutions to mitigate the problem. They will present different methodologies on how to get rid of the problem. For some companies, they will provide products that will be of great help in dealing with these annoying pests.
Tips when Hiring Professionals for Effective Wood Treatment against Termites
When you hire an expert exterminator, you need to shop around. As mentioned, there are a lot of pest control companies today, and each of them prefers different wood treatment methods for against termites.
Read some reviews about your prospect company to learn about what others are saying about them and their services. If possible, visit their official website to know about their service and the products they offer.
There are a few things involved when looking for an effective wood treatment against termites. Know your options, so you can make an informed choice in the end.
https://www.epa.gov/safepestcontrol/termites-how-identify-and-control-them
Thank you for reading our post: Effective Wood Treatment against Termites, All The Info You Should Know.